Green Fiesta Juice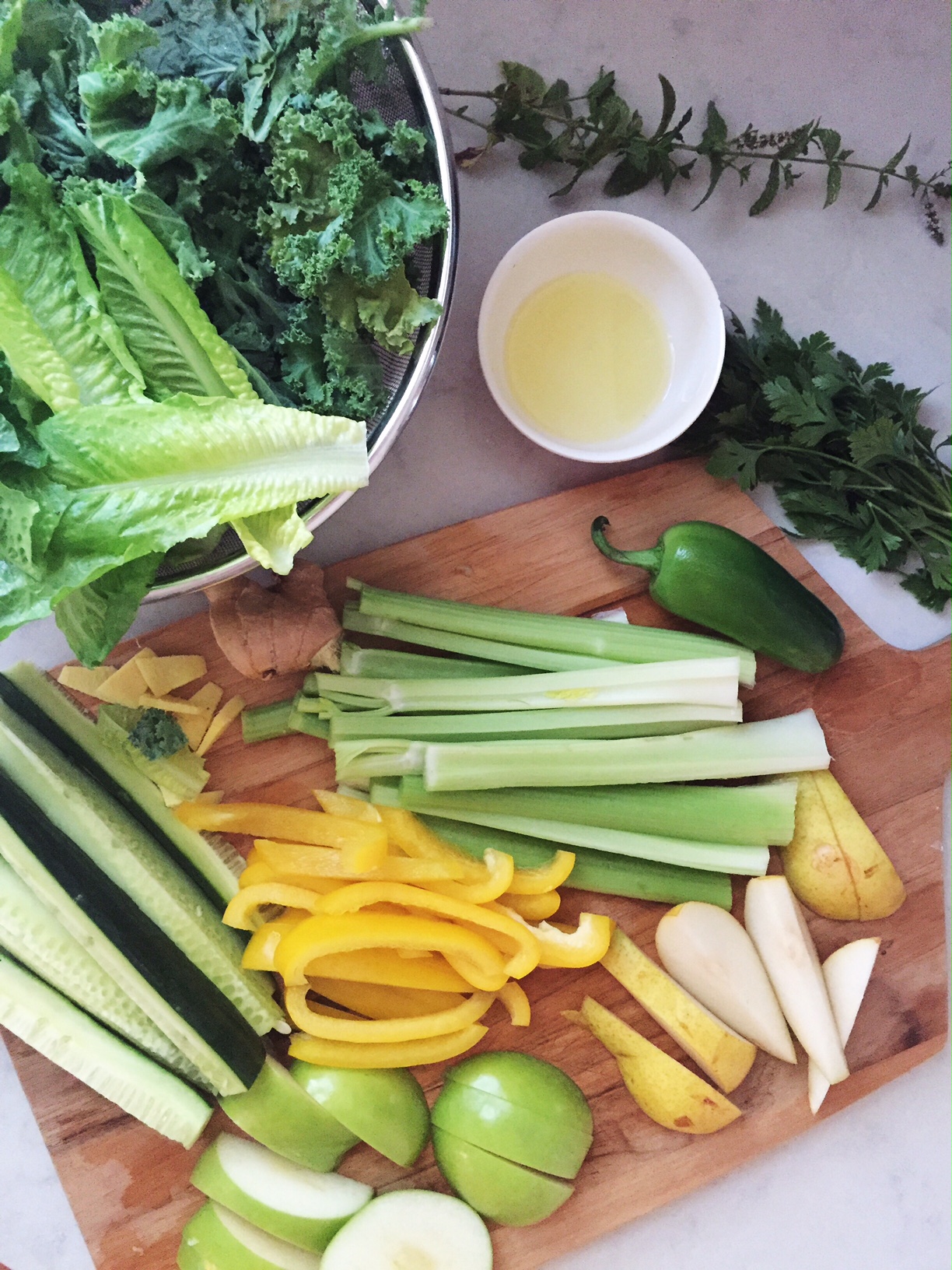 Try this green fiesta juice for a glass of goodness with a little kick! Note: start with half a jalapeno (with some seeds removed) to check your desired heat level. Cheers!
Makes two servings

Ingredients:
1 bunch kale (optional)
½-1 head of romaine
1 whole english cucumber
6 stalks celery
½ pear
1 green apple
1 yellow bell pepper
½ cup fresh parsley, mint, cilantro (optional)
1 jalapeno
1 inch peeled ginger root
Juice of 2 lemons
2 cups water (if using blender vs. juicer)
Directions:
Wash and juice all ingredients.
*Note: follow the link below for instructions on how to make this juice sans juicer.
Source: http://nutritionstripped.com/green-fiesta-juice/