Roasted Butternut and Coconut Soup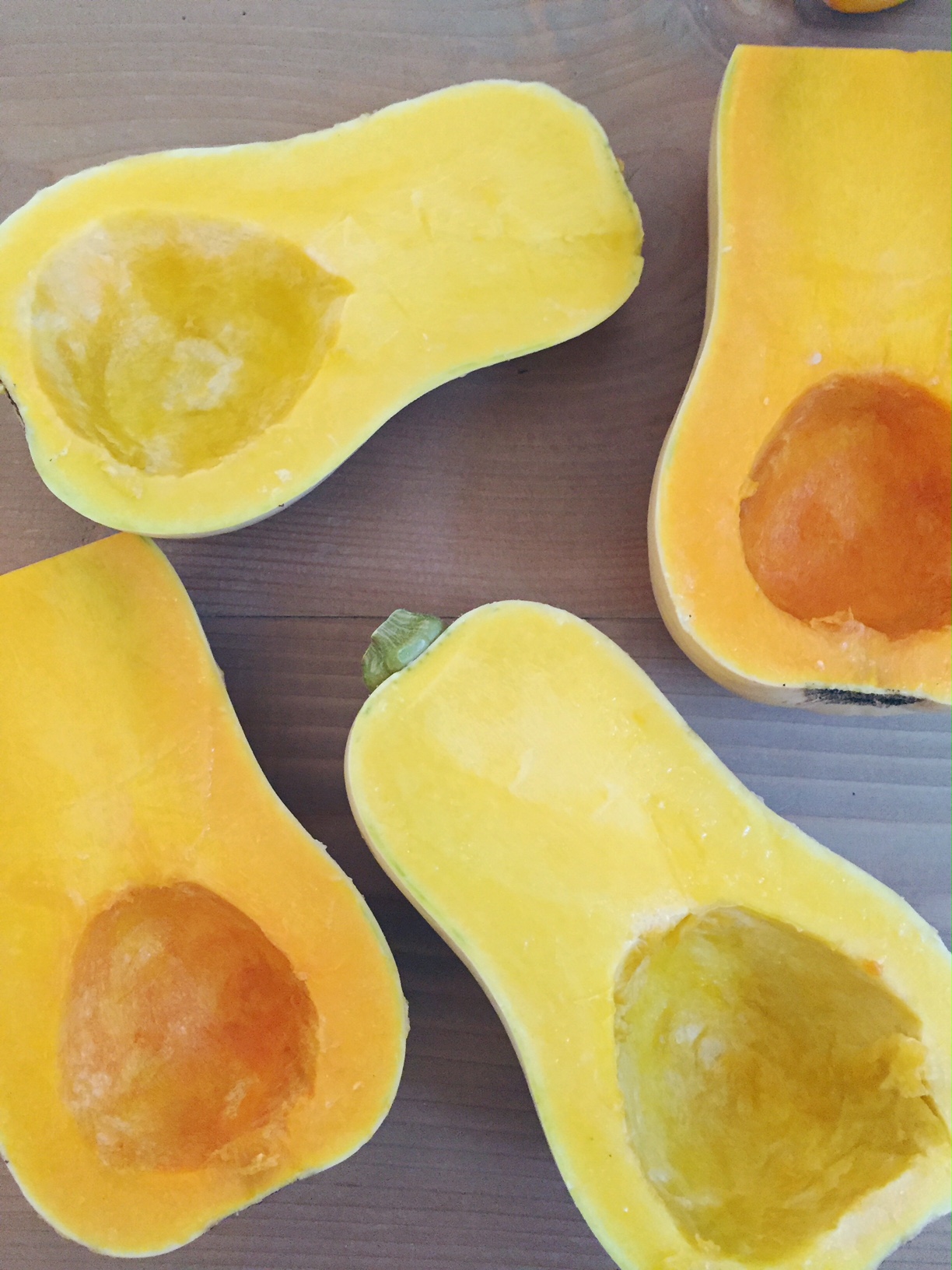 Soup's on! It's the season for soup, and while there are plenty of delicious butternut squash soup recipes out there, the goat's yogurt topping gives this one a unique twist! Warm up with this velvety soup on a weeknight or plan to include it as part of your Thanksgiving feast.
Serves 4
Ingredients:
1 butternut squash
1 can coconut milk
1 cup boiling water (or vegetable broth)
1 sprig fresh rosemary (save ½ for serving)
½ - 1 inch fresh ginger, peeled and grated
2 tbsp apple cider vinegar (tip: add 1 tbsp and blend as instructed, then add the second to taste. If your squash is on the smaller side, you may prefer less than 2 tbsp).
Sea salt and freshly ground pepper, to taste
Chèvre yogurt:
150 g soft chèvre cheese (goat's cheese)
4 tbsp full fat yogurt of choice
Directions:
1. Preheat the oven to 400 degrees F.
2. Carefully slice the butternut in half with a sharp knife and remove the seeds with a spoon.
3. Place both halves on a baking tray, cut side down. Bake in the oven for 25-40 min (depending on size of the butternut). The halves are ready when the skin is bubbly and slightly browned.
4. Prepare the chèvre yogurt together by whisking the ingredients together in a small bowl. Set aside.
5. Remove the butternut from the oven, and let cool slightly. Spoon out the flesh and place in a blender together with the rest of the ingredients. Blend on high speed until completely smooth. Add extra water or stock, if needed. Season to taste. Return soup to pot to keep warm, if necessary.
6. To serve: Serve with a dollop of chèvre yogurt on top, freshly cracked black pepper, salt, fresh rosemary and a drizzle of olive oil. Top with a few pumpkin seeds (optional).
For a vegan alternative: replace the goat's cheese with a vegan soft cheese and the yogurt with coconut yogurt.
Source: http://www.greenkitchenstories.com/roasted-butternut-coconut-soup/